books by
Michael Luick-Thrams
Oceans of Darkness, Oceans of Light-a Pentalogy:
Our Troubles and Treasures in the New World
Every family has a skeleton in the closet, but historian-author Michael Luick-Thrams has unearthed an entire cemetery in his family's 400-year sojourn in North America. From the failed auto mechanic who became an affable terrorist to a mass-murdering mommy; from a butcher turned frontier lawman, the tormented granny who pilfered grandkids' doll clothes and a cavalry man who thrashed superiors, to a philandering near-mute farmer: In this peerless family history, "normal citizens" prove to be most unusual characters.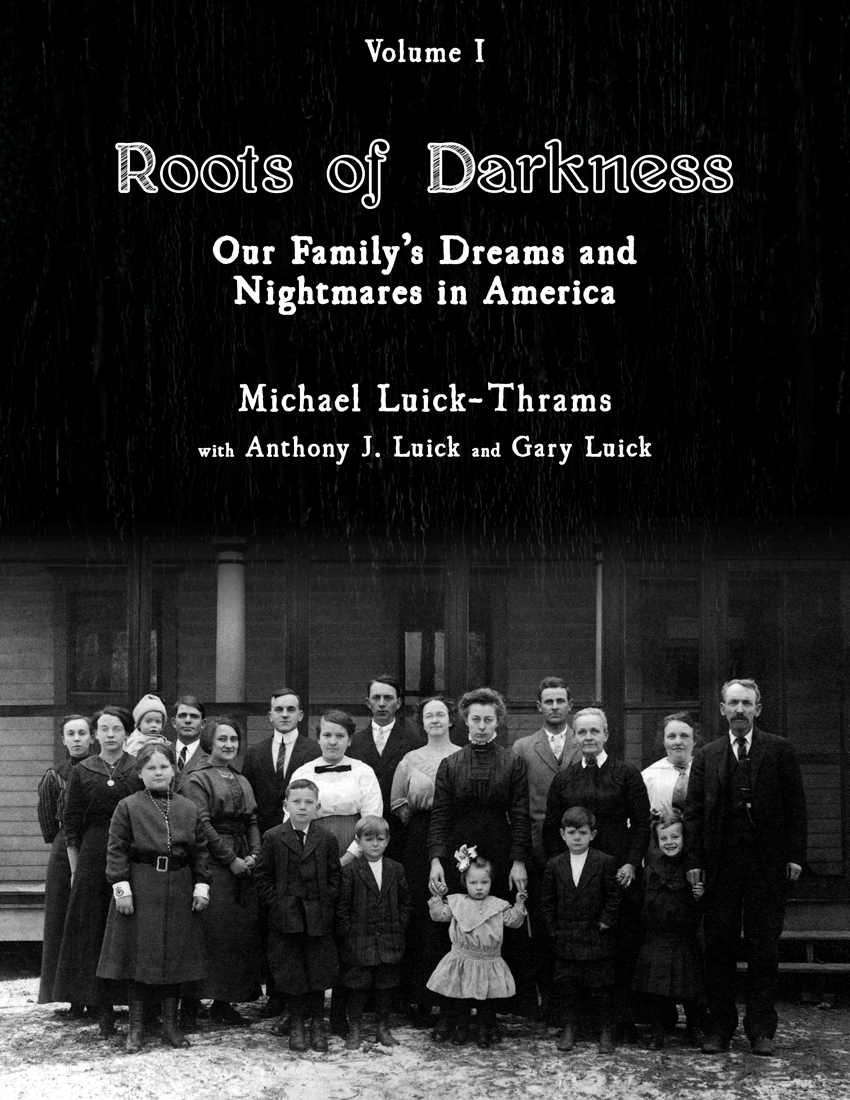 Oceans of Darkness, Oceans of Light-a Pentalogy: Our Troubles and Treasures in the New World recounts one family's improbable journeys from Europe to the American Heartland and back. Along the way, they have found both disasters and redemption. A new, landmark genre, Oceans is a hybrid history cum meditation, The Waltons meets Sin City—a Little House on the Prairie for adults, R-rated, with pictures. A family chronical unlike any you've ever read (Bill Bryson channels Alex Haley), it both entertains and edifies.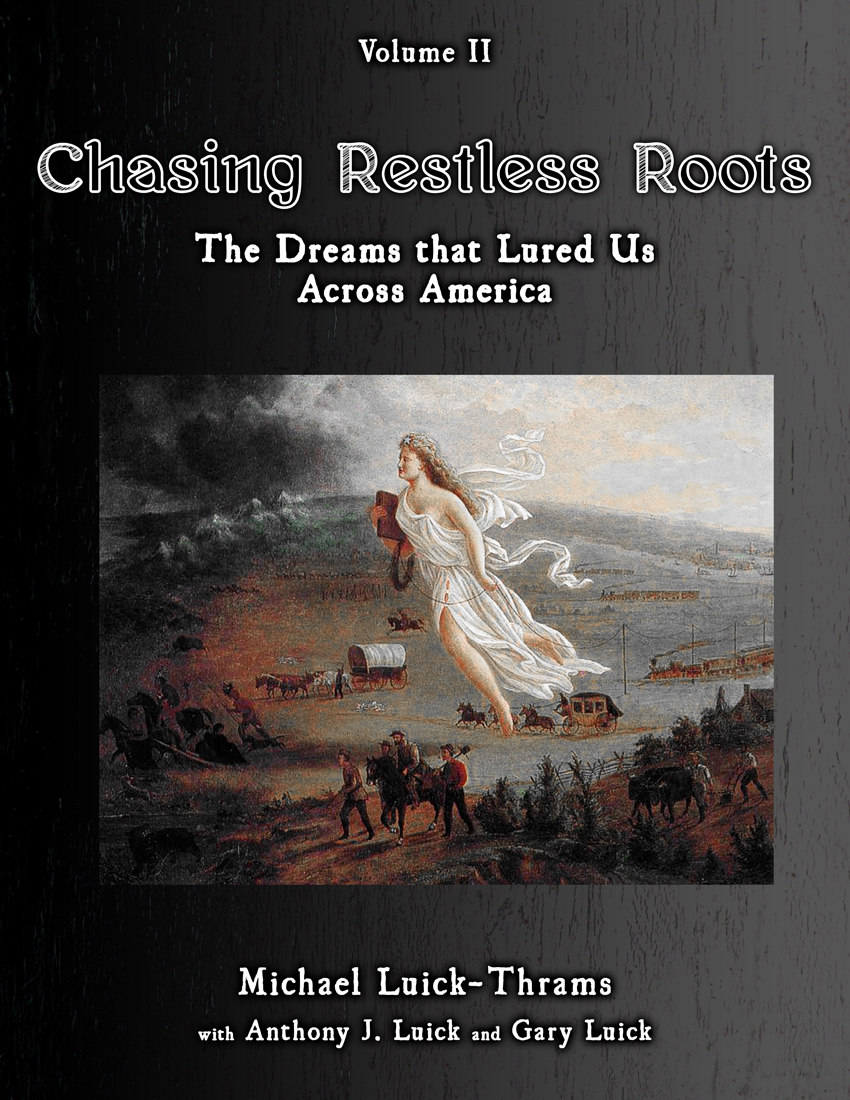 As a set, the five volumes (Roots of Darkness; Chasing Restless Roots; Tap Roots Betrayed; Rays of Light and Rays over Ashlawn) explore two main questions: How can we break familial (ergo, social) patterns that sow dark, self-sabotaging dynamics passed between generations if not named, confronted and exorcised? And: How to bring a nation—a super-sized family—that has lost its way, back from the brink of breakdown?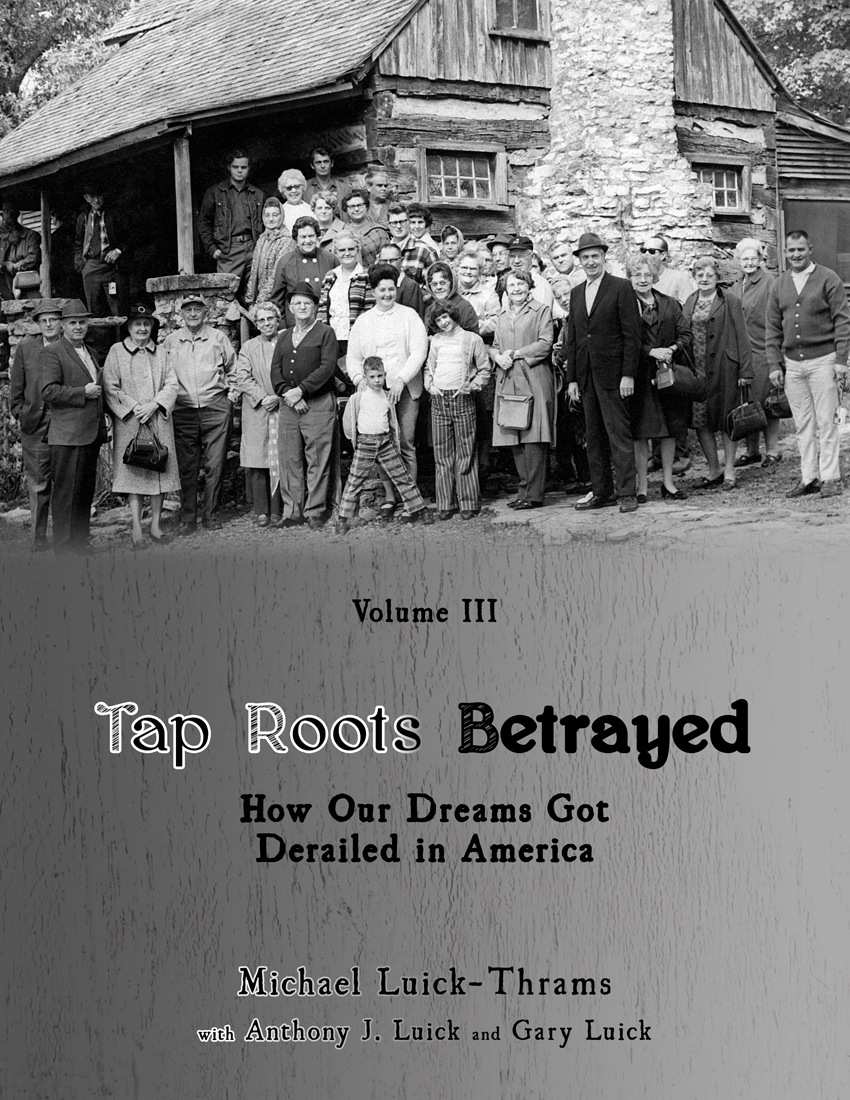 The five volumes feature a cast of hundreds, inhabiting stories that unfold in communities stretching from colonial Boston to Gold-Rush-era California, via the canal and railroad beds of the Old Northwest Territory to a soft landing in the prairies of the Upper Midwest. Expect guest appearances by—among others—Johnny Carson, John Wayne, Walter Cronkite, Henry Fonda, Buddy Holly, Lawrence Welk, Meridel Le Sueur, Washington Irving, Mark Twain, Laura Ingalls Wilder, Napoleon Bonaparte, Adolf Hitler and two former U.S. Presidents.
To order your copy, go to Amazon.com